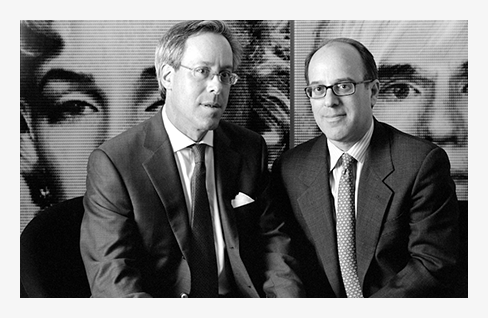 Thomas and Charles Danziger
The founding partners of Danziger Art Consulting, LLC – Charles and Thomas Danziger – have been practicing art law together for the past 30 years. We are brothers (known affectionately – sometimes – as the "Brothers-in-Law") and were ranked by both Artnet and Art + Auction as among the top art lawyers in the world. Drawing on our expertise and extensive contacts in the international art world, we have, in addition to our legal practice, advised clients on exhibition-related matters for decades, starting in the 1990's when Charles Danziger negotiated international exhibitions as a lawyer for MoMA, and thereafter when Thomas and Charles negotiated the opening of the Museum of Fine Arts, Boston in Nagoya, Japan.
Charles T. Danziger graduated from Yale University, magna cum laude, with a B.A. in art history, and the New York University School of Law. He served as Assistant General Counsel to MoMA in New York. He was a founding a trustee of The Miyake Design Foundation (established by Issey Miyake) and is a trustee of Partners in Performance (established by the violinist Midori). Mr. Danziger is fluent in Japanese, German and French and conversational in Korean.
Thomas C. Danziger graduated from Wesleyan University with honors in general scholarship, and the New York University School of Law. Prior to founding Danziger, Danziger & Muro, LLP, Mr. Danziger was associated with Shearman & Sterling in New York.
E-mail: thomas@danzigerartconsulting.com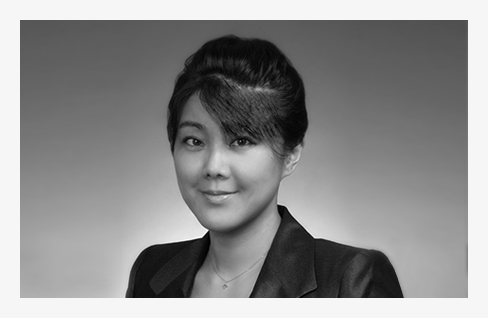 Kate Yuhkyoung Rhie graduated from Seoul National University, where she majored in law, and received M.A. and Ph.D. degrees in jurisprudence and cultural heritage law from Korea University. She also graduated from Northwestern University Law School and worked for Danziger, Danziger & Muro, LLP, where she focused on art law, including art transactions and intellectual property. Ms. Rhie currently consults for Korean clients and teaches law at Myoung-ji University.
E-mail: rhie@danzigerartconsulting.com